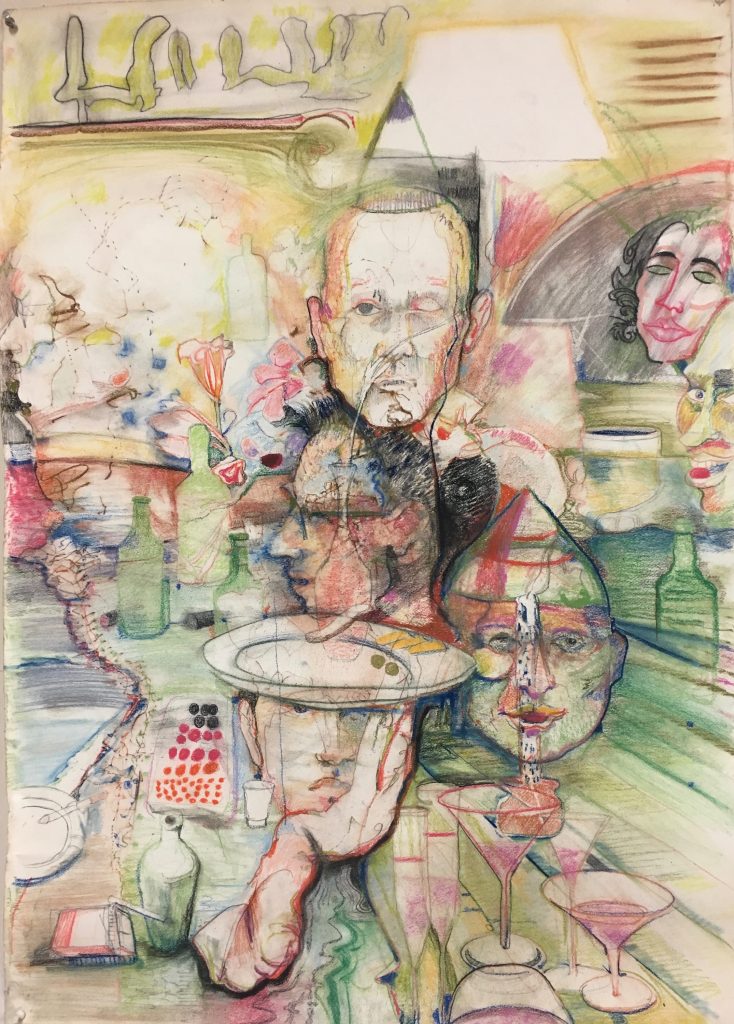 Hartmann Center Gallery
January 16 – February 15
Closing Reception: February 15, 5-7pm
An exhibition will be held in Hartmann Center Gallery featuring the artwork and processes of our friend and colleague Christopher Holbrook who passed away last year after a battle with cancer.
This exhibition was curated by Holbrook's partner Susanne Nestory. Nestory writes "It has been a joy and a pleasure to prepare this exhibition in honor of my late partner and companion, Christopher Holbrook. My vision for the show was to recreate the intimate experience of a working studio where his humorous and playful spirit thrived. He was fascinated by the tactile sense and he gathered and collected all manner of detritus; from found scraps, cutout photographs and pieces of fabric to rocks, sticks and remnants from the botanical world. He was also an avid reader and collector of words, phrases and accents. His artwork was inspired by the possibilities inherent in these different forms, patterns and textures."
Join us for the closing reception on February 15th from 5-7pm.
An article on Chris and the exhibition was featured in the Peoria Journal Star: https://www.pjstar.com/entertainmentlife/20190117/chris-holbrooks-private-circus-of-characters-he-drew-will-be-on-display-at-bradley-university