Aug 23rd through Sept 24th 2021
Finally, we're back and able to present both our Gallery Exhibitions and our Visual Voices Guest Lecture Series in-person for the Fall 2021 semester and beyond.
And what better way to launch the new academic year than with an exhibition of Faculty, Adjunct and Emeritus art and design.
We're really looking forward to welcoming our students back to campus with this first show. It is, quite rightly, a celebration after the past year of turmoil and uncertainty. However it also reflects the caution for our immediate future – Are we now truly entering post-pandemic… or is it simply a lull before another outbreak 'storm'?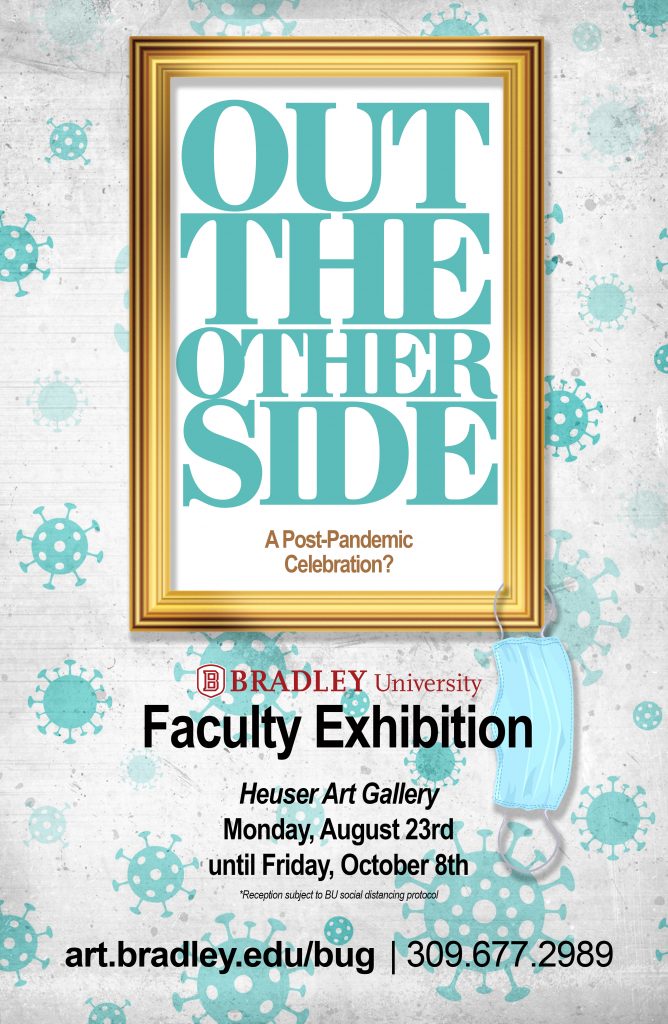 Here is the Fall 2021 semester line-up of exhibitions and Visual Voices guest lectures…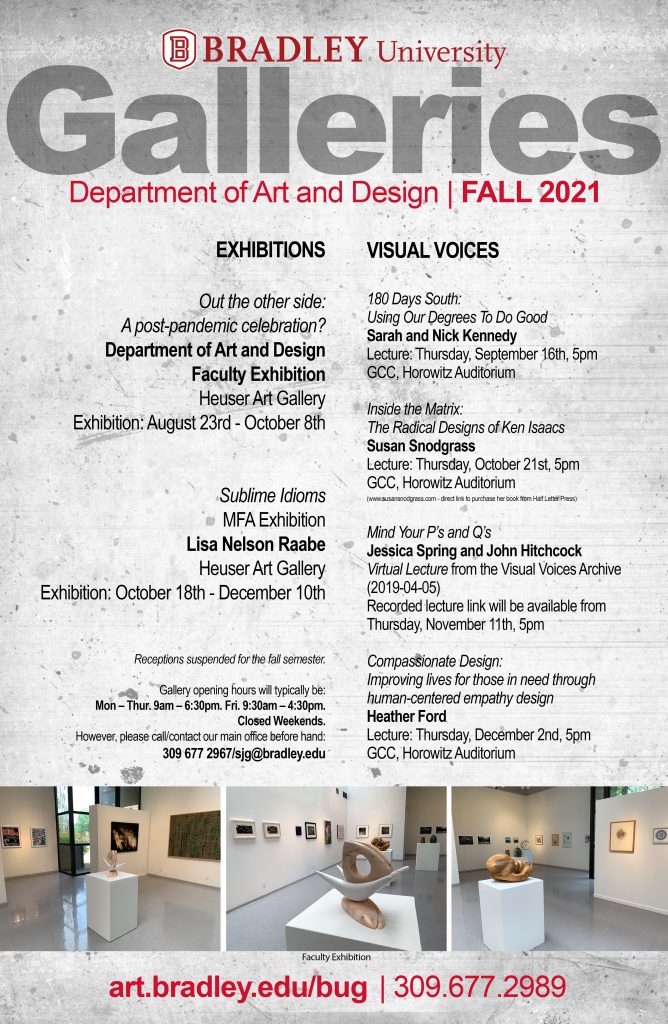 Gallery opening hours will typically be:
Mon – Thur. 9am – 6:30pm. Fri. 9:30am – 4:30pm.
Closed Weekends.
However please call/contact our main office before hand:
309 677 2967/sjg@bradley.edu