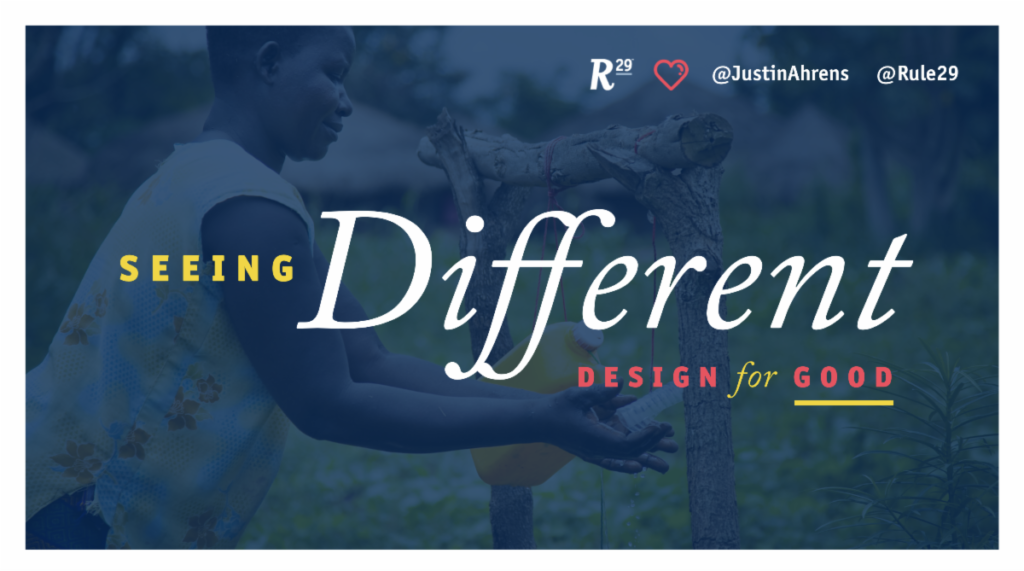 Join us for an archive Visual Voices Lecture from September 2019, presented by Justin Ahrens. Ahrens's passion for life is rooted in his creative firm's dedication to "making creative matter®." For over 20 years now, Justin has led Rule29 in a commitment to smart business, great design and helping others think differently about the world around them. He is an author, teacher, creative director and self-proclaimed "do-gooder". Through a collaborative approach in both strategy and design, Rule29's culture is just as important as the work. This is particularly evident by Rule29's involvement in numerous social causes, including substantial work in Africa. Rule29 has been recognized by major competitions and publications, including Fast Company, AIGA, Communication Arts, The Webby Awards, and many more. Ahrens has been a consistent voice for the design and business community in areas around social impact and work/life balance, which he has written and spoken about nationally and internationally. Justin recently served as an AIGA National Board Member focused on Design for Good and works within that community to help explore how we can all have the greatest path to impact.

Seeing Different, Design for Good
We are all built to see the world differently. It's one of our unique, innovative traits. We all say we want to be a part of changing the world, but how do we actually accomplish this and can we actually make a difference? This presentation will give you thoughts, prompts and examples on how you can use your gifts to See Different.

This lecture will be available for online viewing February 4th through 12pm CST on February 11th 2021.
View lecture HERE.

This program is partially supported by a grant from the Illinois Arts Council Agency.