"The biggest thing we're noticing in America's pantries is that there doesn't seem to be a target demographic for single-serve packaging. Everyone is using them to some degree. Empty nesters. Single adults. Even families, the supposed raison d'etre for large sized multi-serve package designs.
Single serve packaging is fulfilling an unmet need to manage waste and to acknowledge our increasingly individualistic eating patterns in a highly fragmented, fickle culture of eaters who think that every day is a good day to try something new in the world of food."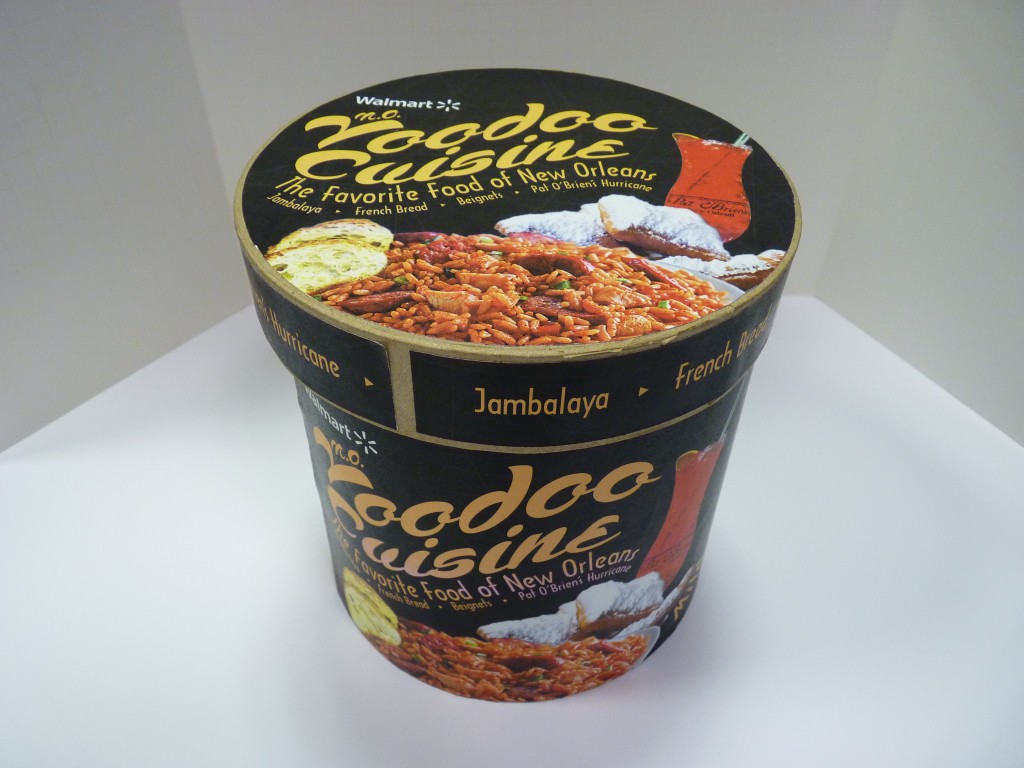 So, the challenge was to select a meal that consisted of at least three items and required little or no prep time, could be eaten anywhere, but was leaning more towards gourmet quality than fast food. The packaging had to be secure, environmentally considerate, but unique in its look (yet still stackable). Here are a few of the students solutions to this fun packaging brief.