---
CURRICULUM VITAE | GARY WILL
EDUCATION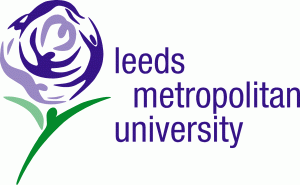 Leeds Metropolitan (BECKETT) University.
Leeds, W. Yorkshire, UK.
College of Art and Design. 1998
Master of Arts – Graphic Arts
(approved by LMU and Bradley University as terminal degree)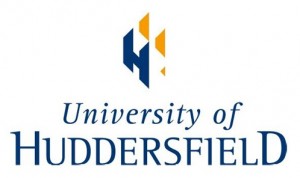 Huddersfield University.
Huddersfield, W. Yorkshire, UK.
College of Teaching and Education. 1996
Post Graduate Certificate in Education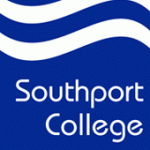 Southport College of Art & Design.
Southport, Sefton,  UK. 1979 – 1983
B.A. Advertising Design
---
TECHNICAL PROFICIENCY
Thorough knowledge on Mac OS and PC platforms. Adobe CC, Microsoft (Word, Powerpoint), digital SLR, regular/3-D printers, GoogleMeets, Zoom, Mural. Sakai, Canvas. WordPress, MailChimp, ConstantContact.
---
LICENSES & CERTIFICATES

2021: Issuing Authority – Bradley University
Data Security: Malware
Data Security: Passwords
Data Security: Phishing
Data Security: Physical Security/Unintended Disclosures
Dept. of Child and Family Services/Mandated Reporter
Mosaic: Prevent Discrimination & Harassment: Supervisors
Mosaic: Prevent Sexual Violence Together
Recognizing and Reporting Child Abuse
2021: Issuing authority HubSpot Academy
HubSpot Academy: Inbound Certified
---
EMPLOYMENT EXPERIENCE | Academia
2016 – Present

Bradley University, Department of Art and Design
Peoria, IL 61625, USA
Chairperson and Professor, Graphic Design (Tenured)
2004 – 2016
Bradley University, Department of Art and Design
Associate Professor, Graphic Design (Tenured)
2000 – 2004
Bradley University, Department of Art and Design
Assistant Professor, Graphic Design (Tenure Track)
---
1996-2000

Doncaster College, Doncaster, South Yorkshire, UK
Program Coordinator, Graphic Design (full time)
1989-1996
Doncaster College
Lecturer ii, Graphic Design (full time)
---
EXPERIENCE | Current Duties, Chair – Dept of Art & Design

In my capacity as Chair of the Department of Art and Design my duties include (but are not limited to):
Overseeing the departments 120 Major and 70+ Minor students, ten full time faculty, and approximately 20 adjunct instructors.
Navigated through a recent complete and complex NASAD accreditation cycle.
Representing the department to the college and university community, serving as a channel of communication on program, personnel, and budget matters.
Encouraging and fostering excellence in research, scholarship, creative production, teaching, and professional and university service across all faculty within the department, and maintaining a climate that promotes creativity and innovation and exemplary professional impact.
Coordinating the execution of the department's educational programs with the faculty, scheduling courses and assigning instructors to these courses in consultation with program directors, the faculty, and the dean's office.
Oversee the department's seminar series, lectures, exhibitions and other activities, in consultation with the Gallery Coordinator and other faculty.
Evaluating faculty annually. Maintaining and implementing processes for appointment, reappointment, promotion, and tenure of faculty. Supervising part-time faculty.
Leading the recruitment efforts for replacement or net growth of faculty. In collaboration with the HR department – responsible for making certain that the diversity goals of the department and college are met by assuring a diverse pool of highly qualified candidates.
Participating in advancement and alumni initiatives. Seeking and facilitating external giving and resource development for the department in collaboration with the Director of Development.
Overseeing the safety, accessibility, and maintenance of facilities, including labs and their equipment, meeting rooms, galleries, studios, and seminar rooms
Serving as a central figure, available to address questions, concerns, and communications from students, faculty, staff, parents, guardians, and others with the expectation of a resolution of issues at the department level.
Consulting with Human Resources and Payroll as appropriate on faculty and staff matters and consultation regarding fair employment practices, including diversity and equity, Title XI and conflict resolution.
Appointing of undergraduate and graduate program directors, other administrators, and committee chairs and members as appropriate
Supervising part-time faculty. Supervising and collaborating with staff within the department.
---
UNDERGRADUATE COURSES TAUGHT
My standard teaching load has been 3/3, with the exception of a 2/3 for the duration of my time serving the Department of Art and Design as Chair.
Art 206 Methods and Process (In-Person and Online)
Exploration of the creative thought process, leading to innovative and original solutions to visual communication problems. Concepts are developed using a variety of media ranging from hand-rendering to digital production. Emphasis is placed on creative thinking and professional presentation through all stages.                       
Art 305 Editorial Design (In-Person and Online)
The creation, layout, and design of multi-page documents such as magazines, brochures, business-to-business direct mail, and catalogs, with emphasis on modular and scalable systems for both the printed and digital environment.
Art 306 Brand Experience (In-Person and Online)
Identifying and understanding specific target audiences and designing human centered brand experiences based on touch points, using traditional, social media and non-traditional environments. Including the design and implementation of visual identity systems, packaging, point of purchase, and promotional materials.
Art 316/416 Independent Study (In-Person and Online)
Independent study in studio arts. Repeatable for a total of 6 hours credit.
Art 405 Information Design (In-Person and Online)
Exploration of standard and experimental methods for conveying information with an understanding of data as a visual interpretation, including quantitative, qualitative, spatial analysis and application.
Art 300 Creative Strategy (Study Abroad/London, UK)
A unique opportunity to learn about the strategy behind creative design while at the same time experiencing one of the most exciting cities in the world – London Initial classroom sessions deliver the theory of strategy alongside numerous short, sharp creative exercises, with the syllabus culminating in a three-day team brief, set by a leading London based brand consultancy.
ART 496 – BFA Design Senior Project
Senior BFA students in graphic design, working closely with an instructor, select and execute a visual communication project; researching and defining the scope, documenting the process of problem-solving, and placing the project in an appropriate historical and theoretical context.
CFA 300 International Option Seminar/Global Scholars
Seminar topics of special interest relevant to enhancement of study abroad. My particular seminars focused on BBC radio comedy up until the 1970's.
GRADUATE COURSES TAUGHT
As a member of the Department of Art and Design Graduate Faculty, I typically teach the following courses, and serve on graduate student thesis committees, as requested:
Art 694 Visual Communication and Design Studio
Working with hypothetical environments and data, focuses on design development, problem-solving skills, visualization and invention. Concept, exploration emphasized while developing a personal creative vision and understanding of current graphic design practices and technology.
Art 696 Advanced Digital Design
Advanced work in applied software for web design, animation, rapid prototyping, interactive design and experience design.
---
EXPERIENCE | Professional
1990 – Present
Graphic Designer/Consultant
A professional graphic designer for over than thirty years, I have been focused more in a freelance creative and consultant capacity for the past twenty. With a wide variety of not-for-profit, small business, and corporate clients, totaling almost 300 graphic design pieces. Many of these creative design projects can be viewed on my website
---
1986 – 1989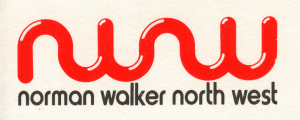 Norman Walker Northwest
Blackburn, Lancashire, UK
Creative Director
I was invited to join this leading Manchester agency as their Senior Designer, promoted to Creative Director soon after. My position in the company involved the coordination and overseeing of a creative department of five, handling relevant administration, marketing, promotional strategies and collaborating with account buyers, clients, printers, repro-houses, photographers etc. Projects included working on a range of above and below the line, promotional, editorial, direct mail and exhibition work, also complete brand campaigns, t.v. as well as copywriting for radio commercials.
---
1984 – 1986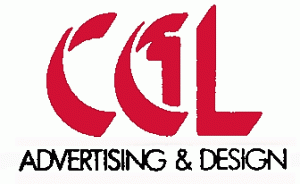 CGL Advertising & Design
Preston, Lancashire, UK
Junior Art Director
A boutique design house with several large accounts. My position as Junior Art Director involved total across the board design responsibilities from artwork production for press advertising to the development of promotional materials, corporate identities, storyboards, exhibition work etc. as well as liaise with various contacts, from printers and photographers to the clients themselves.
---
1983 – 1984

Pergamon Press
Oxford, Oxfordshire, UK
Designer/Visualizer
Work included design of book jackets, multi-page layouts, journals, leaflets and promotional mailer's, as well as some exhibition display work. Designers at this prestigious international science and educational publishing company, based in the city of Oxford, were also trained to operate Apple Mac page composite systems. As a result of working at Pergamon Press I developed/honed an invaluable exposure to the craft and infinite nuances of typographic design.
---
AWARDS & REVIEWS
2015: Faculty Achievement Award for Excellence in Teaching. Slane College of Communications and Fine Arts. Bradley University
2009: Recipient of The Outstanding Advisor of the Year Award. Bradley University
2007: Nominated for ArtsPartner of the Year Award. Peoria IL
2004: Recipient of The Parents' Association Certificate of Merit. Bradley University
2004: Recipient of The MHAIV Mental Health Educator of the Year Award. Peoria IL
2002: Recipient of The Caterpillar Inc. New Faculty Achievement Award for Teaching
2002: Recipient of The Department of Art and Design Chair's Award. Bradley University
---
SCHOLARSHIP | Exhibitions
2019: Art and Design Faculty Group Exhibition. Hartmann Gallery, Bradley University
2015: Solo Graphic Design Exhibition. Hartmann Gallery, Bradley University
"The artwork is perfect… but can I see a sheep or two next to the kissing lovers" Theatre playbill artwork. A collaborative journey between the Theatre Director and the Graphic Designer
2015: Artist in Residence Alumni Invitational Group Exhibition. Prairie Center of the Arts, Peoria, IL
'Hell without Fear is Like a Fairground'. Linocut relief print (24"x9")
2014: Artist in Residence Alumni Invitational Group Exhibition. Prairie Center of the Arts, Peoria, IL
A series of four linocut relief prints depicting the four faces of the 'Barfly' (Wisdom, Humor, Knowledge and Denial). A visual narrative based loosely around the poem of the same name by J. B. LeBuert (16"x12")
2012: 'THE SATERÉ MAUWÉ'. Prairie Center of the Arts, Peoria, IL
Solo photographic exhibition of twentyfour visual narratives from trip to this remote tribe based along the Brazilian Amazon                                               
2009: Paged, Staged, and Engaged: Group Exhibition. Hartman Center Gallery, Bradley University, Peoria, IL
Four linocut/photoshop prints. Each 16"x12". Group exhibition based around Illinois Poet Laureate, Kevin Stein's poem 'On Being a Nielsen Family'. Also included as part of Faculty art exhibition. Prairie Center of the Arts
2003:  'The Eight Faces of Cecil': Solo Graphic Design Exhibition. Gallup, University of New Mexico. NM
A visual exploration into the life of a schizophrenic. Eight photoshop/monotype prints. (22"x48")
1998: 'Re-works' Graduate Exhibition (Group Exhibition).
Beckett University, (formerly Leeds Metropolitan) University Gallery, Leeds, West Yorkshire, UK
---
SCHOLARSHIP | Publications/Books
2021: Book (in production)
"The artwork is perfect… but can I see a sheep or two next to the kissing lovers"
A reflective review of ten years of Theatre poster design, focusing on the collaborative journey between the Theatre Director and the Graphic Designer
2015: Magazine article. Peoria Life Digital magazine. http://www.peorialife.com
"A Completely Unbiased Insight Into Being a Life Long Soccer Fan"
2013: Magazine article. Peoria Life Digital magazine, http://www.peorialife.com
"Saturday Morning Football and a Full English at Peoria's 'Little England"
2012: Magazine illustration. Creative Quarterly magazine (NY). Issue 28, Professional Illustrator category
"Barfly Wisdom" (One from the series of four relief linocut prints)
2012: Book. THE SATERÉ MAUWÉ – A visual narrative
Blurb, http://www.blurb.com
Based on a sabbatical visit to the Brazilian Amazon, to accompany solo exhibition
2008: Book (co-author)
Graphic Design Portfolio Strategies. Prentice Hall/Pearson Education, http://New York
Graphic Design Portfolio Strategies serves as a sourcebook for graphic design students who are planning the design of their portfolio for applications to graduate schools, grants, scholarships, employment opportunities, and fellowships.  Strategies in design principles are illustrated with examples of successful portfolios from design students along with tips and insights from top professionals in the field
---
SCHOLARSHIP | Additional
2012: Sabbatical and Artist in Residence. Prairie Center of the Arts, Peoria IL
In 2012, as a result of successfully applying for both a sabbatical from Bradley University and artist in residence from the Prairie Centre of the Arts , I accompanied a group of people headed to South America. It was my intention to visually document through photography a journey along the Brazilian Amazon river, into a remote area of jungle approximately two days boat ride west of Manaus. The indigenous Satére Mauwé people based there had rarely seen outsiders, and permission was required by the chief of the village for us to even enter. The results of this trip were 500 photographs documenting a visual narrative of the people, of which 24 were selected to be displayed in an extremely well received solo exhibition later that year.  (http://art/bradley.edu/will).
---
Assorted guest speaker roles at Bradley University
2000 – Present:
Department of Interactive Media
Department of Family and Consumer Sciences
Department of Art and Design
Department of Theatre Arts                          
Department of English
Department of Communication (Advertising)
Osher Lifelong Learning Institute (OLLI)
Assorted guest speaker roles in the community
2000 – Present: 
Dream Center Peoria
Riverside Community Church
Illinois Community College
Mental Health Association of Illinois Valley
Prairie Centre of the Arts
Goodwill Industries
Peoria Ad Club
1999: Guest speaker. 'Corporate Branding'. St. Theresa Inst. of Technology, Bangkok, Thailand
---
SERVICE
2000 – Present (past and current)
UNIVERSITY
Program Prioritization Strategic Planning Committee
National Association of Schools of Art and Design Lead
North Central Accreditation Committee
CFA representative on the CATE IT Committee
Member of the University Senate
Chair of Senate Elections Committee
Center for Teaching Excellence and Learning (CTEL)
Student Expo Judge (Research/Creative Achievement)
Task Force – Post Baccalaureate Planning
University Way finding/Signage Task Force
CFA representative for Strategic Planning Task Force
AVP Communications & Marketing Search Committee
COLLEGE
Dean's Executive Committee Member
Awards & Recognition Committee
Technology Committee
Personnel Committee
Curriculum Committee
Faculty Advisor for student chapter of AIGA
Faculty Advisor for Students Green Electronics Committee
AAF Panel/Judge
Assorted Search Committees
Faculty Enrollment Fellow
DEPARTMENT
Faculty Advisor (approx 40 undergraduate students)
Academic Majors and Minors Fair Representative
Graduate Faculty Committee
Faculty Search Committee
Department Tenure and Promotions Committee
Department representative/summer orientation
Assorted off campus Portfolio Visit Days
Illinois Women Artists Project Committee
COMMUNITY                                                 
Dream Center Peoria Marketing Committee
Consultant/Creative Director – Riverside Church
Board Member – Prairie Center of the Arts
Consultant – Mental Health Association
Consultant – Goodwill Industries
Consultant – University Illinois College of Medicine
Creative Director – Community Foundation of CI
Consultant – RFI/RetroTech (recycling organization)
Peoria Park District – Soccer Coach
---
PROFESSIONAL ACTIVITIES
2000 – Present (past and current)
Board Director of The Peoria Ad Club (U.S.A.)
Member of The International Society of Typographic Designers (London, UK)
*including iSTD Assessor role @ Kent State University
Member of American Institute of Graphic Arts (USA)
Member of College Art Association (USA)
The Society of Typographic Arts (Chicago, USA)
---
GRANTS/DONOR ACTIVITY
2020: Fundraiser: Letterpress and Book Arts
Department of Art and Design alumni campaign
$6000, Funded. Fundraising campaign to acquire a large inventory of Letterpress equipment to enhance the existing facilities within the department
2019: Grant: Illinois women Artists Symposium (also 2015 & 2017). Funding Organization: Intellectual and Cultural Activities Committee (ICAC)
$3,500.00, Funded. Co-Principal. Funding requested to help create an exhibition of works by female Midwestern eco artists to campus and to cover expenses for speakers at the 2015, 2017 and 2019 Midwest Women Artists Symposium (MWAS). The biennial symposium is the sole conference in the country focusing on Midwestern women artists. It takes an interdisciplinary approach, exploring the art, life experiences, and legacies of the artists. It brings together scholars, artists, students, and members of the general public from across the region to discuss current research in this neglected field of gender and regional studies
2018: Department of Art Sculpture Studio Expansion
$300,000.00 Donor Proposal (ongoing). With plans in process to develop an art-focused (Sustainable) Product Design Program, in collaboration with the Interactive Media Department, and the expansion of our innovative Rapid Prototype course into a larger 3D Printing/modelling curriculum
2018: Grant. Illinois Women Artists Project
Funding Organization: NEH Foundations Grant
 $50,000.00, Funded. Co-Principal. The Department of Art and Design at Bradley University annually seeks planning support for the Illinois Women Artists Project (IWA) to research the lives and work of women artists of color in the state of Illinois from statehood in 1818 to the present, create a relational database to manage the information gathered through that research, and create a related website to make the information readily available to scholars and researchers
2017: Ken Kaminski Gallery Exhibition
Funding Organization: Intellectual and Cultural Activities Committee (ICAC)
$1,000.00, Funded. Funding to support an exhibition by abstract painter – Ken Kaminski.
2016: Grant: Illinois women Artists Symposium 2017
Funding Organization: Terra Foundation for American Art
$6,100.00, Funded. Co-Principal. The Art and Design Department received a prestigious grant from the Terra Foundation for American Art in Chicago to support the 2017 Midwest Women Artists Symposium. This was part of their Art Design Chicago project, "a spirited celebration of the unique and vital role Chicago plays as America's crossroads of creativity and commerce". Bradley's Department of Art and Design was one of only three organizations not based in the Chicago-area to receive funding
---