Product: Present your ART 305 creative process journey for the previous three projects) in a beautiful, original editorial design piece.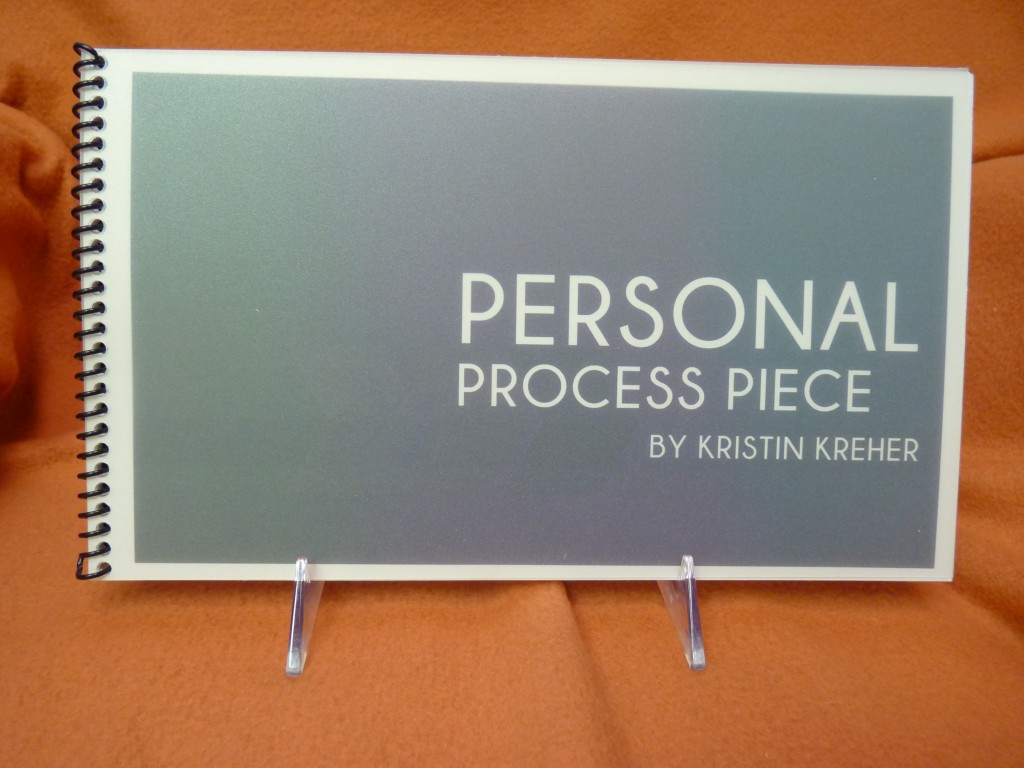 Requirements: Return to your previous three Art 305 projects and narrate the process you used to create them (yep, that lack of process has come back to bite you now!) through a unique and personal editorial design piece.  This is not a simple brochure, but a very personal insight into your journey from brief to finished piece with the previous three Art 305 projects. Present the stages of your thought process for all three projects. Include text from your evaluation reports to back up the images and help visually/verbally explain your creative 'journey'.
Audience: Ideally, offering this to Creative Heads/Art Directors, Studio Managers etc. would be a unique way to let them see your creative thought process and in turn gauge if you would be a good 'fit' into their team. It would perhaps be a nice 'leave behind' after showing your resume or portfolio.