To commemorate the 100th Anniversary of the National Park Service, the United States Postal Service (USPS) will be issuing a horizontal strip of four se-tenant stamps (a philatelic term describing an attached pair, strip or block of stamps that differ in design, color or denomination), and through the Citizens' Stamp Advisory Committee (CSAC), you have been commissioned to design them.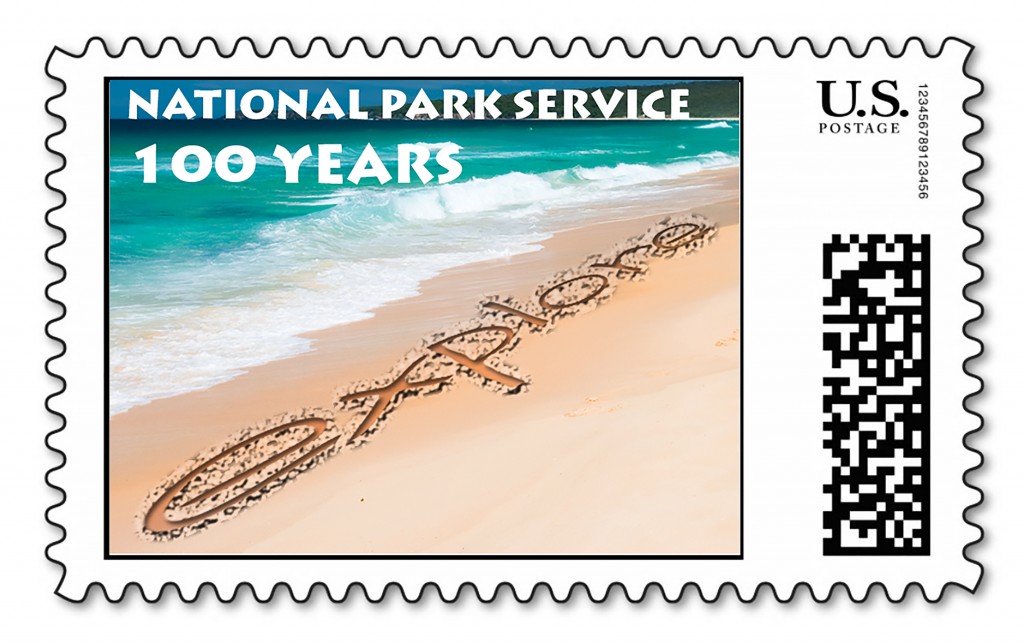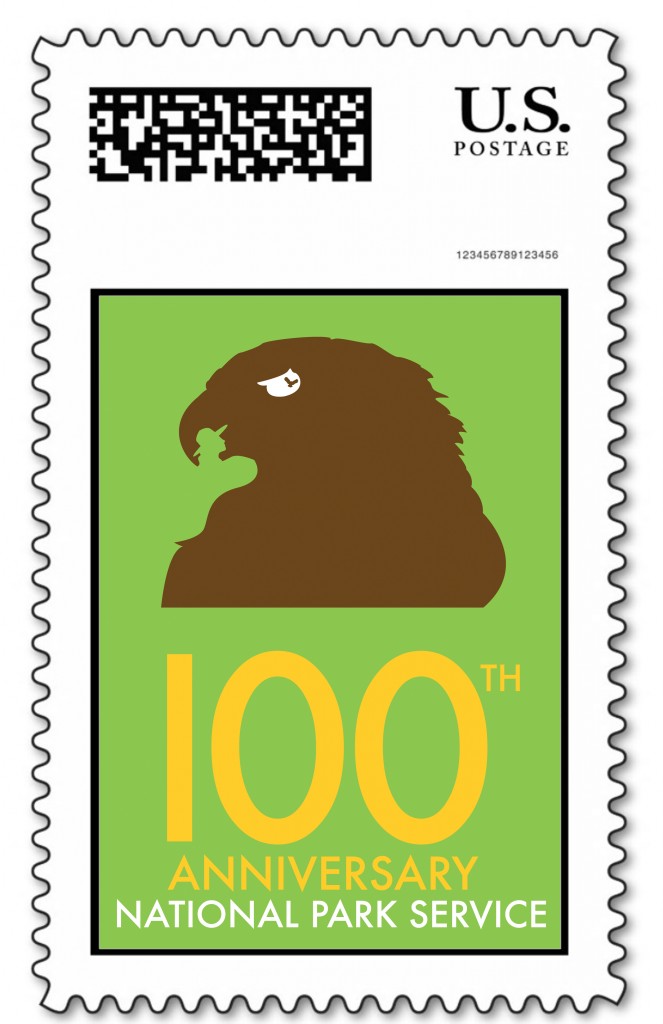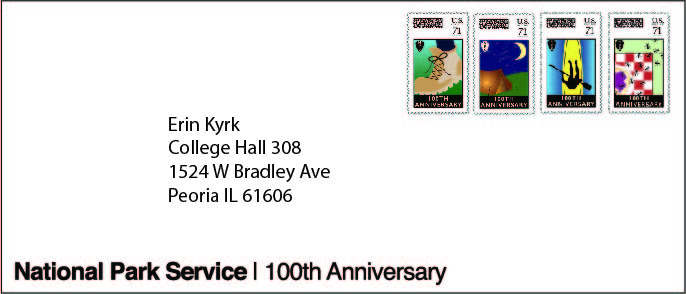 Brief: To design unique and dynamic concepts for the FOUR stamp series, and to additionally present them on a First Day edition envelope. However, as is the way with Art 206 – You do, however, have a BIG challenge….
You have to design your stamps set entirely based around the style of the designer you have 'drawn out of the hat'. How do you come up with original, non-cliché imagery celebrating this anniversary and promoting the NPS, while at the same time visually retaining the style, approach, and possibly color palette and font range of your designer?
Here is one stamp from each students series, plus the envelope with the full set on.