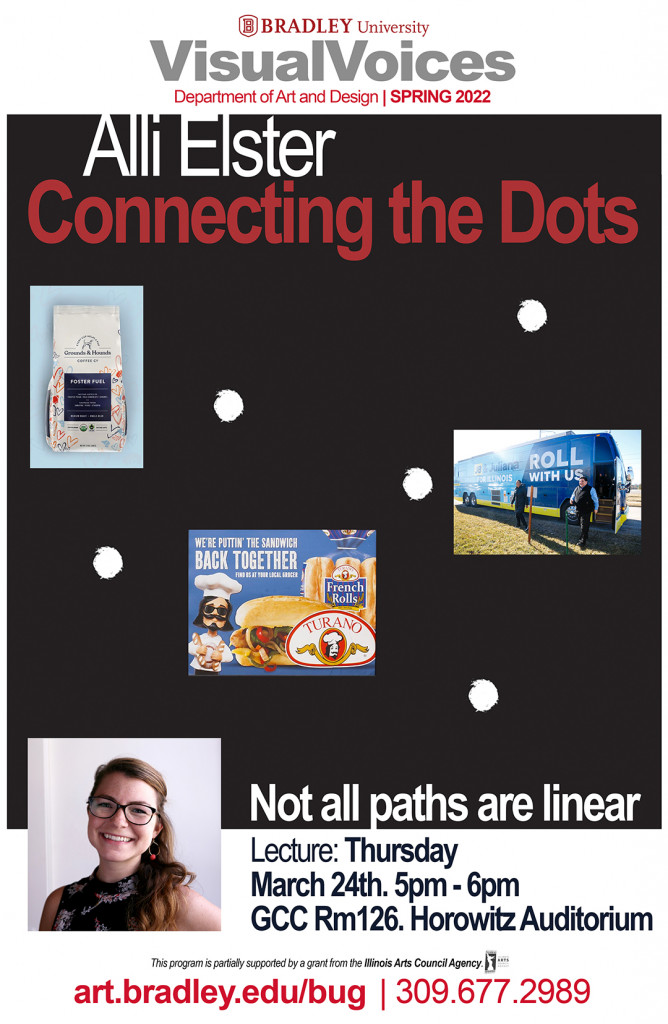 allisonelster.comallisonelster.com
Alli Elster's career journey has brought her to a position of, Chicago-based, visual designer, specializing in branding, web, and print design projects.
Over the past ten years, she has worked on a wide range of projects, including rebranding initiatives for nationwide companies, creative digital solutions, and print rollouts, big and small. Some clients include: Nami Metro Suburban, Turano Baking Co, Connie's Pizza, Greektown Chicago, Grounds & Hounds Coffee, and many more.
After a few years in the marketing agency world, Alli got the opportunity to be the sole designer on JB Pritzker's gubernatorial campaign. Their team ran one of the largest digital marketing campaigns in 2018. After the campaign was over, she went back to freelancing for a while, followed by another set of political initiatives, and then returned back into the agency world at FCB Chicago, where she is a Senior Art Director, working on a newer team for Cox Communications.
With a design mantra of "Keep it simple but have fun doing it", we welcome Alli Elster home to the hilltop.