So how do you avoid jet lag… Keep moving.
The 2017 J Term Study Abroad to London kicked into action with a group of weary travellers stepping off the Unite Airlines 'Red eye' and immediately embracing the local culture – well, they are taken out to various destinations in London, and then abandoned to find their way back to their hotel. So we lose a few along the way, but it certainly acclimatizes them to their new environment.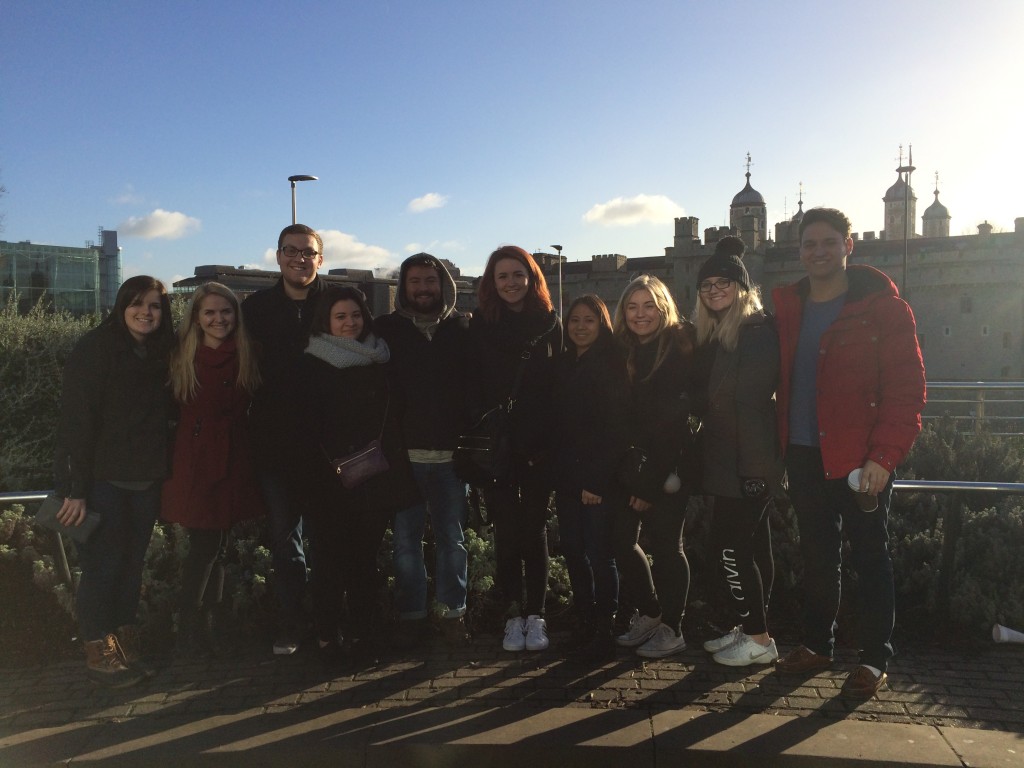 In the case of my Art300 Creative Strategy students, I took them out to Borough Market, via Tower Bridge. Not too difficult to find their way back from, but not straight forward either. The big disappointment for me was that the market was still closed for the holidays until tomorrow 🙁
After settling into the hotel, I finally made it back out for a quiet pint and this wonderful homely dish at the Lamb on Conduit Street – a consistent favorite haunt of mine.